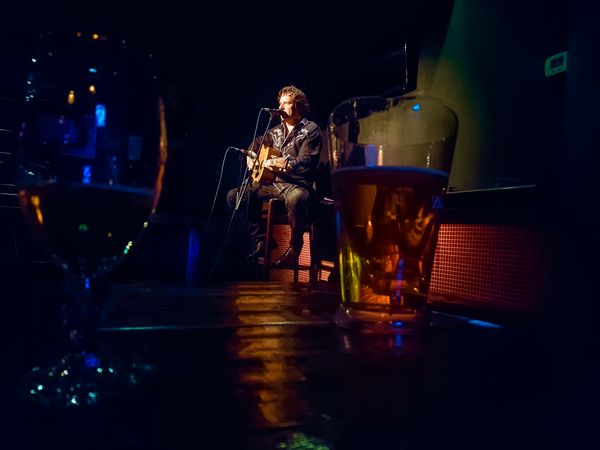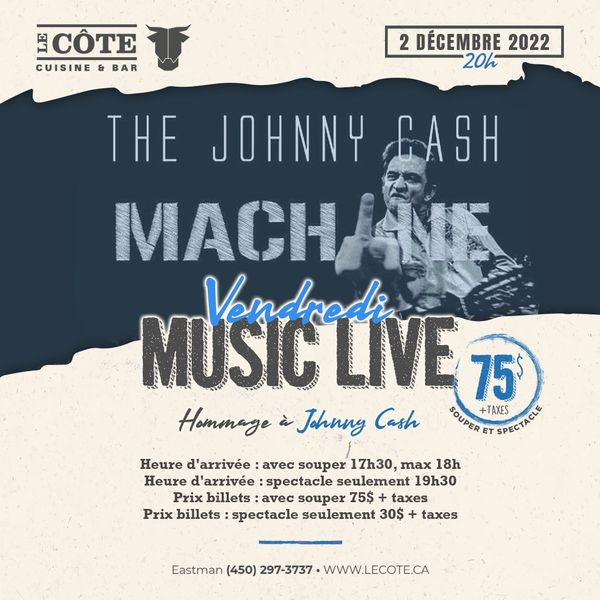 The Johnny Cash Machine - Rockabilly, Country, Cash

Kurt Bel-Air has the low, deep voice of a man who's seen it all. He's the man to call when you've got to get your Cash on!
 
The Johnny Cash Machine est un groupe homage, rockabilly et country établi à Montréal. De par sa voix grave, le chanteur Kurt Bel-Air sait rendre justice au style vocale et à l'esprit du Man in Black. Bel-Air ainsi que les autres membres du groupe sont bien connus de la scène musicale Montréalaise. Ensemble ils présentent un répertoire complet de Johnny Cash et d'autres auteurs compositeurs country bien connus. Le groupe peut se présenter en formation variée, tout dépendant des occasions, soit en trio en quatuor ou en sextet pour les spectacles de plus grande envergure. 
 

Songs
 
I Walk the Line, Ring of Fire, Folsom Prison Blues, I've Been Everywhere, Cry, Cry, Cry, Big River, Get Rhythm, I Still Miss Someone, Cocaine Blues, Boy Named Sue, Jackson, The Man in Black, Ballad of Ira Hayes, Hurt, I Won't Back Down, Personal Jesus, Wayfaring Stranger and dozens more. 
Velvety crooner: Wicked Game, Your Cheatin' Heart, The Tennessee Waltz, Hallelujah, So Long Marianne, Walkin' After Midnight, I Fall to Pieces, Hey Good Lookin', Heart of Gold, The Gambler, Country Roads and dozens more.

 
Spectacles
Hundreds of shows over a decade including the music festivals NXNE, POP Montreal, Fringe Festival.
Ring of Fire comes to Laval