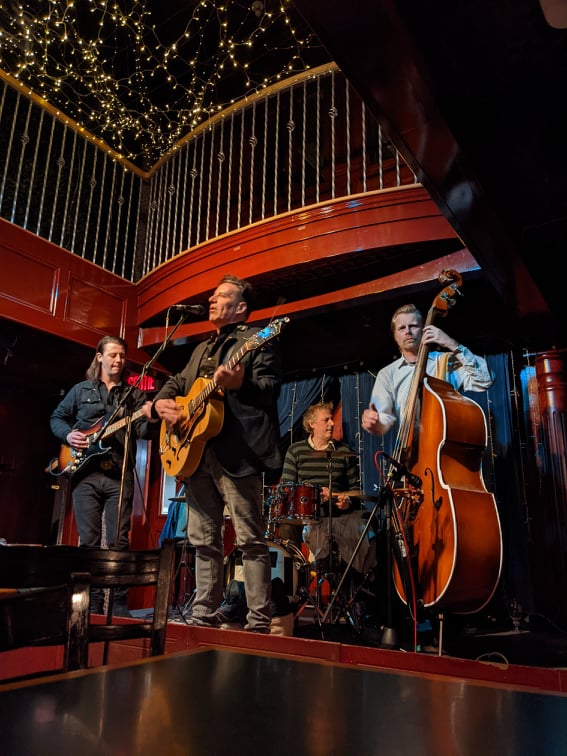 THE HANDSOME RANSOMS = HONKY TONK
"When you are sad and lonely and have no place to go
Call me up, sweet baby, and bring along some dough
And we'll go honky tonkin', honky tonkin' round this town."
"Honky Tonkin'" - Hank Williams
Les chansons originaux et les chansons classique des artistes comme :
LEFTY FRIZZELL, BOB WILLS AND HIS TEXAS PLAYBOYS, HANK WILLIAMS, ERNEST TUBB.
If You've Got the Money, I've Got the Time, Walkin' the Floor Over You, Hey Good Lookin', Bring It On Down To My House, Blue Skies, Deep Water, I'll Never Get Out of This World Alive, I Miss the Mississippi and You, Honky Tonkin', Wayfarin' Stranger, Walkin' After Midnight, Thanks A Lot, There's a Higher Power
The Handsome Ransoms, La Petite Marche. Photo : Amanda Bechard.
0:00/4:37

0:00/4:47

0:00/3:57

0:00/4:52

0:00/3:48

0:00/5:27